Wigs Knowledge
How Long Do Lace Front Wigs Last? Your Questions Answered
Are you planning to buy a lace front wig but wonder how long it will last?
Then you're in the right place. However, because many factors influence the durability of a wig, the answer isn't simple.
This article starts by defining a lace front wig. It then looks at the factors influencing how long it may last.
In the section about using the correct technique for putting on your wig, we share some hilarious moments when things didn't go as expected for some celebrities and their wigs.
Make sure you read all the way to the article's final section for some tips on maintaining your wig over the long term.
What is a Lace Front Wig?
StartUp.info, a magazine that covers the innovation industry, defines a lace front wig as "… a wig where the hair is joined to a cap made of a sheer material known as 'lace' and afterward clung to the scalp with paste or tape."
These wigs – sometimes known as lace fronts, lace frontal wigs, or just frontals – are constructed in such a way that they blend into the scalp and hairline, ensuring that when you wear one, it mimics naturally growing hair.
As the name suggests, the lace attachment is located in the wig's front section. The rest of the wig cap is made from other materials.
Unlike lace fronts, full lace wigs have a base completely made from meshwork, as opposed to the former that has netting only in the front and the rest of the base made from other materials. The full lace wig can be worn in a broader range of styles than its frontal counterpart.
Difference Between Ordinary Wigs and Lace Front Wigs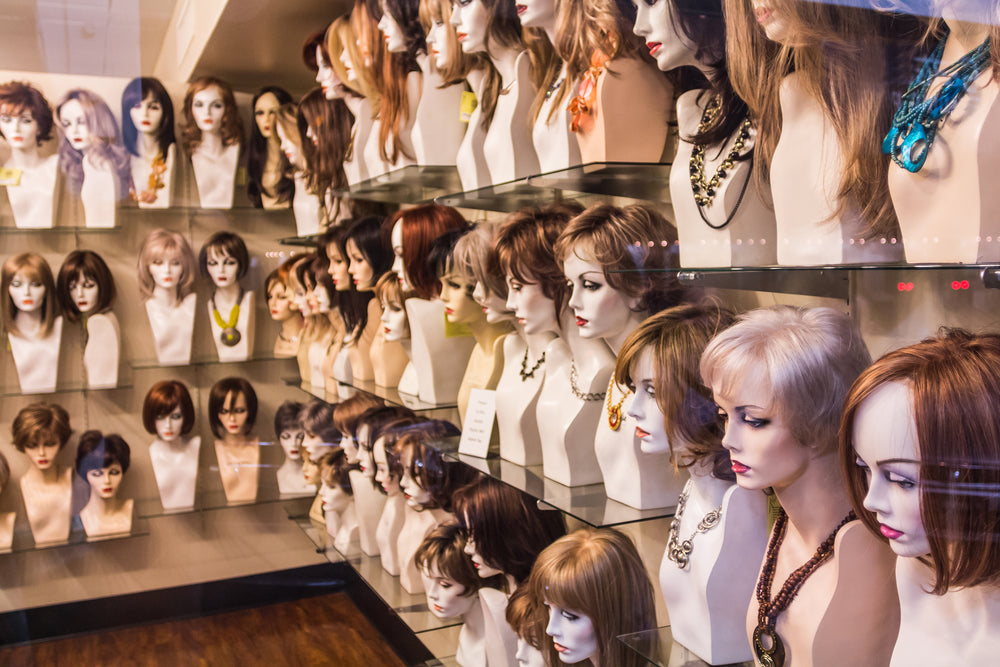 Winnie G writes for ThatSister.com, a lifestyle website. In a comprehensive article explaining the difference between the lace front wig and a regular wig, she notes, "the differences come in terms of the look, feel, price, and how you wear it."
Here are some of the main differences between the frontals and regular wigs as identified by Winnie G:
How you wear the wig: As long as a regular wig is the right size, wearing it is as simple as putting it on your head, just like you would do with a hat. On the other hand, more work is required when wearing a lace front wig, as you will need to attach the lace to your forehead using a particular type of glue.
Time required: It's easier to put on a regular wig than a lace front. Your lace wig will need more time for preparation and for cutting out any extra lace.
Realistic look: The lace blends with the skin, making frontals look more natural than ordinary wigs.
Price: Wigs with lace in front are usually more expensive than their regular counterparts because they are more difficult to make.
Factors Influencing How Long a Lace Front Wig Lasts
How long your front lace wig will last depends on several factors. Let's look at two of the most influential ones: the material from which the wig is made and the correct technique to wear it.
The Material From Which The Wig is Made
Basically, you have two main choices when selecting a lace frontal: human hair or synthetic hair. As the name suggests, human hair is hair grown on human heads and harvested to sell to companies that make wigs.
Human hair wigs made from virgin hair will last the longest. Virgin hair is natural hair collected from one donor and has not been processed.
All the Keswigs lace front wigs and full lace wigs are made with virgin human hair and HD lace, so don't worry, we got you covered!
The Yale National Initiative explains how synthetic hair is made: "It is composed of fine plastic fibers, manufactured to look like human hair." The same source adds, "In its basic form, synthetic hair is made from low-grade acrylic that is heated and strung into strands to make individual hair fibers. The strands are then laced or tied into extensions and hairpieces."
Even though wig lifespans will differ depending on how well you take care of them, our experience shows that a 100% human hair wig can last up to two years. On the other hand, a synthetic wig lasts between four and six months.
However, this doesn't mean that the wig will last two straight years on your head. It means that you can put it on and off several times for up to two years before you need to retire it altogether.
Correct Technique for Putting on a Lace Front Wig
Apart from the material a wig is made from, the technique you use to put it on can either preserve or damage it.
Byrdie.com, a style magazine, has put together a comprehensive guide on how to wear your wig without damaging it. We summarise the steps below:
Secure your natural hair: To create a flat surface where the wig will sit, you may need to style your hair into cornrows. If you have short hair, you can cover it using a mesh wig cap, some bobby pins, and some hairpins.
Get the suitable adhesive: The look you can pull from your wig is as good as the adhesive you use. Use the adhesive recommended by the wig manufacturer. You must test the adhesive on a small part of your skin first to ensure you are not allergic to it.
Prepare your face: Wash your forehead, ensuring that the hairline has no excess oil that could make it difficult for the adhesive or tape to hold.
Fit the wig: Jennifer Ford from the magazine Essence.com presents some tips on making your wig look natural.
Check out the step-by-step guide on wearing your wig in the video below from the YouTube channel Tee The Slayer: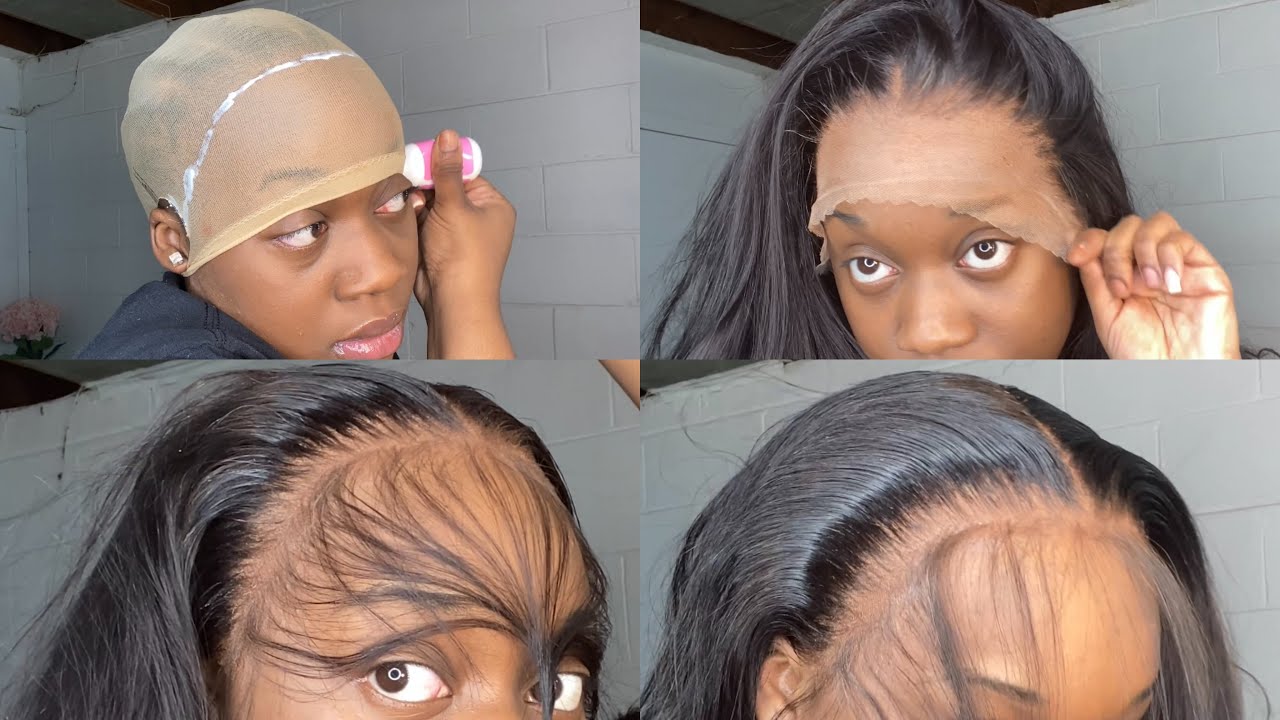 Don't Let Things Go Wrong
Using the correct technique when wearing your wig doesn't only ensure that your wig lasts longer; it can help you avoid the embarrassment of your wig flying away in public. We know a few stories where this has happened.
The Wig That Flew off At The Tina Turner Musical
Writing for People Magazine, Shafiq Najib tells the story of how the actress and writer Ari Groover's "... wig fell off her head while she busted out Turner's signature dance moves." Groover was performing in the Broadway show: Tina -The Tina Turner Musical.
Najib reports that Groover took it all in her stride "as she picked up the wig from the floor before throwing it off to the side and continuing to carry on with the impressive act."
Even Celebs Get It Wrong Sometimes
Writing for the entertainment business website AtlantaBlackStar.com Barbara-Shae Jackson shows that even the most famous among us need advice on how to wear their lace frontals correctly.
Among the celebrities that have suffered lace front wig mishaps listed in Jackson's article include Beyoncé, who she says appeared for a performance with "puckered skin from glue around her temples, [which] looked pretty painful."
Describing the American singer Kelly Rowland's lace front wig mishap, Jackson tells how a "tiny middle part and hairline [were] painfully unrealistic and the lace [was] visible," leaving parts of her forehead looking much lighter than the rest of the face.
How Long Should You Keep Your Lace Wig in Place?
Del Sandeen of Byrdie.com suggests that you should not wear your wig for more than six straight weeks. She adds that even though experts refer to six weeks when recommending the time you can keep the wig on your head, removing it much earlier is okay.
But can the lace front wig be taken off every day? Yes, you can take off your wig every night, and this has an impact on how long it lasts. Taking it off when sleeping reduces the wear and tear caused by friction between your head and the pillow.
Notwithstanding the advantages of taking off your wig every night, the process can be time-consuming. Over time, it could damage the lace.
How to Maintain a Lace Front Wig, so It Lasts Longer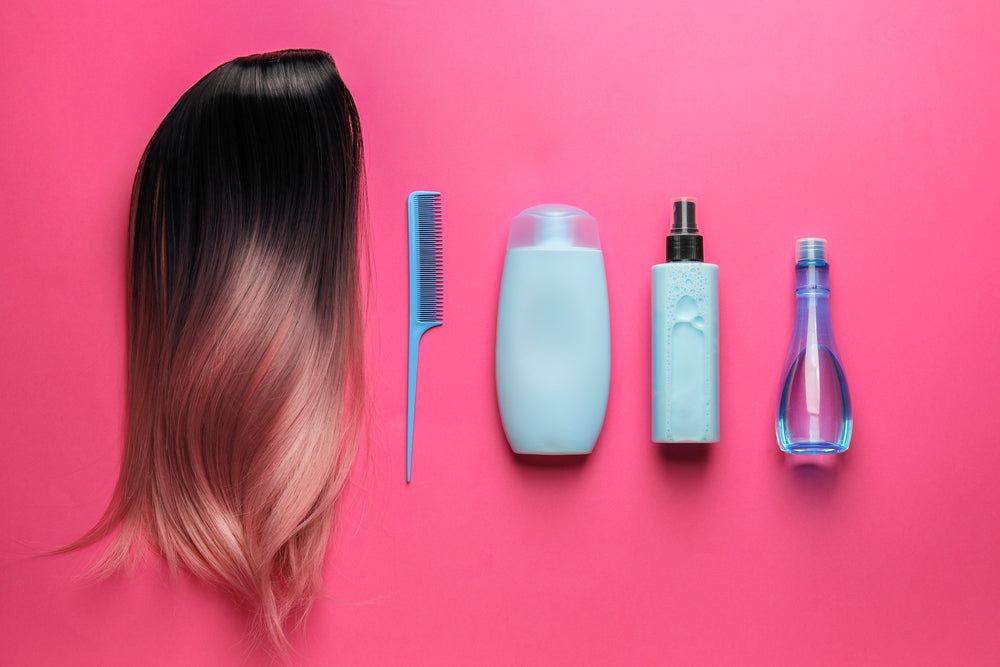 MarketWatch.com (which is typically not known for its haircare and style advice) provides some tips on how you can make your wig last longer:
Don't wear it too often. If you need to wear a wig daily, buy more than one so each wig will have some time to rest.
Take good care of your wig like you would your natural hair, using the most delicate shampoos and conditioners.
If you style your wig using a hot tool, ensure that the tool is at the lowest heat setting necessary.
You must apply heat protectant spray on the wig when styling it with hot tools.
Deena Campbell of Essence magazine cites experts who advise,"... maintain a weekly or biweekly shampoo and conditioning regimen and make sure that your hair is dry thoroughly."
Keep it away from sunlight or moisture when you're not wearing your wig. If you can afford it, keep the wig on a mannequin head so that it maintains its shape but cover it.
The Answer Is Complicated
Answering the question relating to how long lace front wigs last is not an easy undertaking. However, it is generally agreed that your 100% virgin human hair lace front wig will last around two years. With extra diligent care, you may even get three years.
At keswigs, we make our wigs with love and care, most of our wigs can last for over three years, while some can last for almost five years.
On the other hand, your synthetic frontal wig will last from three months to a year. Generally, how long your wig will last depends on how well you can take care of it.