Wigs Knowledge
Everything about HD Lace Wigs
HD lace wigs are popular because they are the best choice for those seeking a more realistic option. These wigs are known for their invisible, ultra-thin lace. This article will explore HD lace wigs' backgrounds, advantages, and longevity. We will also tell you where to source and how to maintain your HD lace wigs so they last longer.
Here at Keswigs, we produce HD lace wigs of the highest caliber. We work hard to offer our customers the best goods and services possible, thanks to our years of experience and team of professionals.
We are committed to helping our clients achieve the confidence and beauty they deserve. So, whether you're a novice or a wig-wearing veteran, this article will give you valuable knowledge about HD lace wigs.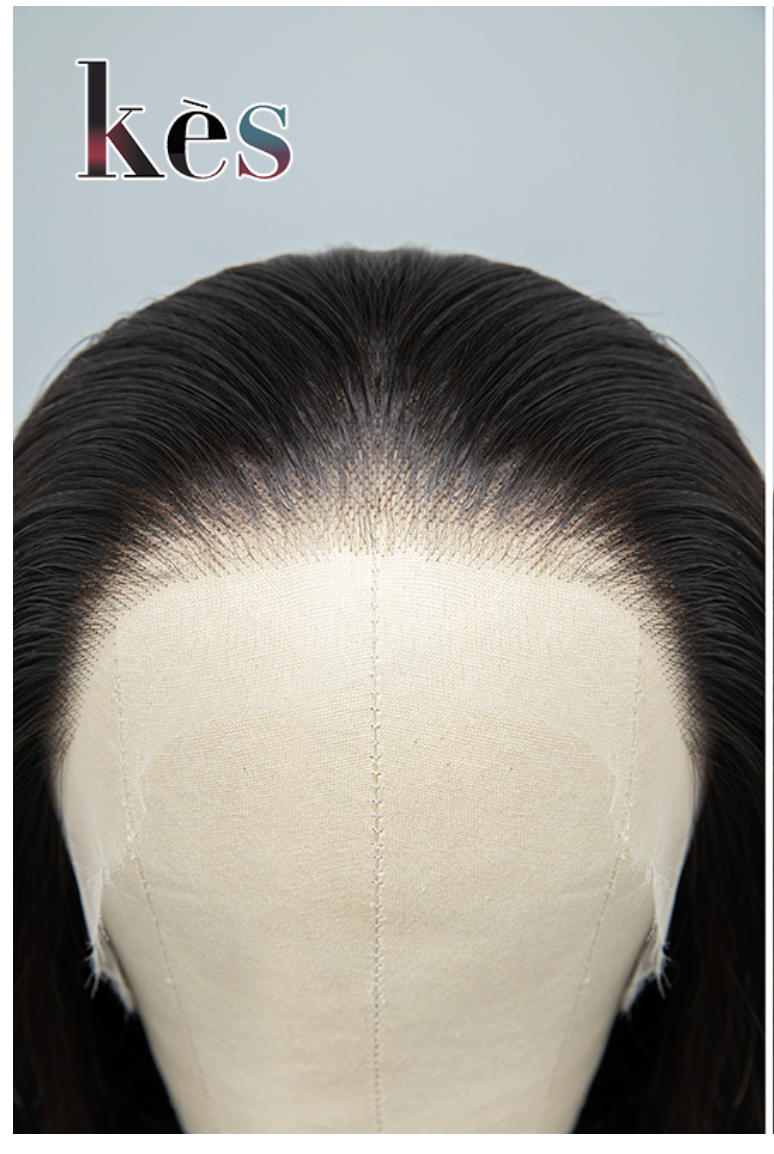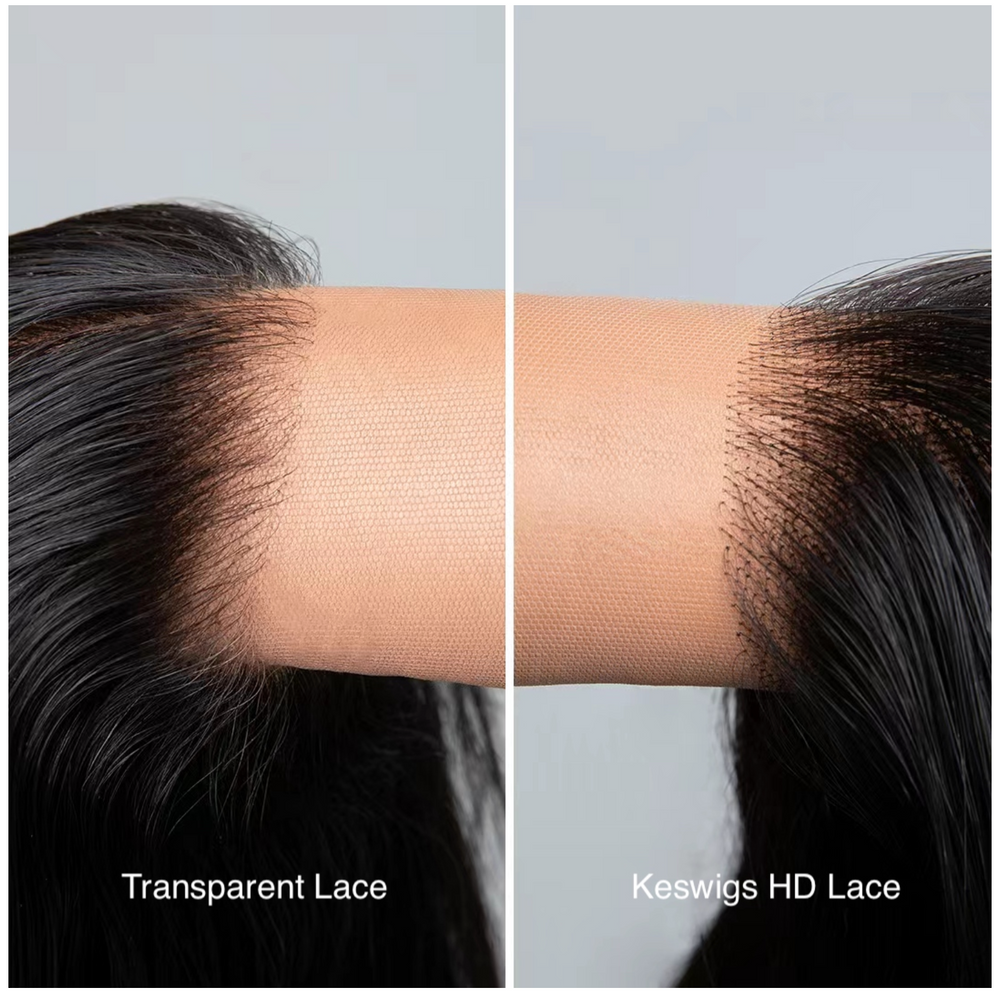 A high-definition lace wig, or an HD lace wig, is a specific kind of Swiss lace that is incredibly flexible, thin and transparent. It creates the illusion of a seamless, natural hairline that's great for people experiencing hair loss or those who want to switch up their hairstyle.
HD lace wigs are also highly adaptable and constructed using premium materials. Here at Keswigs, we only use virgin human hair to make our HD lace wigs, making them resilient to styling techniques. Virgin human hair can be straightened, curled, cut, or dyed to create a unique look.
It's important to remember that the ultra-thin nature of HD lace wigs makes them more delicate than conventional lace wigs, so they require gentle handling. When washing and styling them, it's essential to use the proper tools and methods and to be gentle when combing the hair.
HD lace wigs have several advantages for those looking for some of the most comfortable and natural-looking alternatives to traditional wigs. The following are a few of the main advantages of HD lace wigs:
In HD lace wigs, the undetectable lace fuses perfectly with the skin to mimic the appearance of hair growing out of the scalp. They provide the most natural-looking hairline for those who want to switch up their hairstyle temporarily.
For a snug and comfortable fit, the thin lace of HD lace wigs adapts to the shape of your head seamlessly.
HD lace wigs can come in different styles, like straight, curly, and wavy. They can also be cut, heat-styled, or dyed to create a unique look. The transparent nature of HD lace makes them ideal for any skin tone.
High-quality components are used to construct HD lace wigs, making them more long-lasting.
Due to their comfortable fit and natural-looking hairline, HD lace wigs can help people feel more confident. Those who experience hair loss or other problems with their hair may find this especially helpful.
Although these wigs are made of high-quality materials, their lifespan can be lengthened or shortened, depending on several factors. These include how frequently you wear them, how well you take care of them, and the type of hair used to make them.
With the right maintenance, an HD lace wig can typically last six months to a year. But some variables may shorten the wig's lifespan, including some maintenance techniques to consider. Click here for tips on properly taking care of your HD lace wig.
There are many places where you can buy HD lace wigs. You can find them on social media sites, local wig shops, beauty supply stores, and online wig retailers. Make sure to check the reviews before purchasing. Consider the wig's quality, construction, and the seller's reputation.
Do read through the vendor's return and exchange policy, shipping costs, and client testimonials. These can tell you a lot about the company you're dealing with.
Rest assured that here at Keswigs, we only use premium-grade virgin human hair for our products, in addition to excellent and responsive customer service.
How frequently you wear your HD lace wig and how oily your scalp determines how often you should wash it. Human hair HD blend wigs should typically be washed every six to eight wears or whenever the hair becomes matted, tangled, or dirty.
There are also other factors to take into account when washing a wig. You'll need to find the right kind of shampoo and conditioner to use. You'll need to know the techniques to avoid damaging the hair, and how best to store it after washing.
To ensure that you're giving your HD lace human hair wig the best care possible and extending its lifespan, read our full article.