Wigs Knowledge
How Do Lace Front Wigs Stay On
Lace front wigs remain a favorite among wig wearers and enthusiasts. The lace front of these wigs is meant to resemble a natural hairline and therefore adds realism to your look. Some of you may wonder how these wigs stay on your head, which is what we will discuss in this article.
As a writer and a wig wearer myself, I've searched the internet to answer the question of how lace front wigs stay in place. Today, I'll share all that I've learned and more.
First, let's talk about lace front wigs.
What is a Lace Front Wig?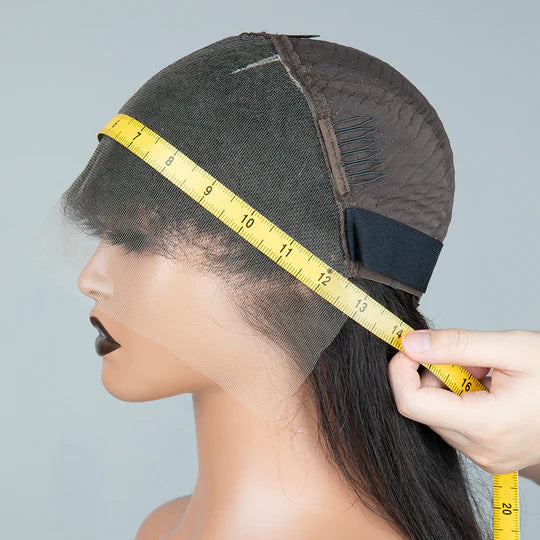 Undoubtedly, one of the best hair accessory innovations is lace front wigs. It is a type of wig where the front of the wig has a flesh-colored lace mesh material that can be readily blended with your skin so that it closely resembles your scalp. Rather than a wig, outsiders will think you are sporting your real hair, making your overall look more natural.
How Do Lace Front Wigs Stay On?
Going back to the topic, there are several ways to make lace front wigs stay on. These include the use of:
wig grips
bobby pins
silicone sheets
wig tapes
wig clips
wig caps
wig adhesives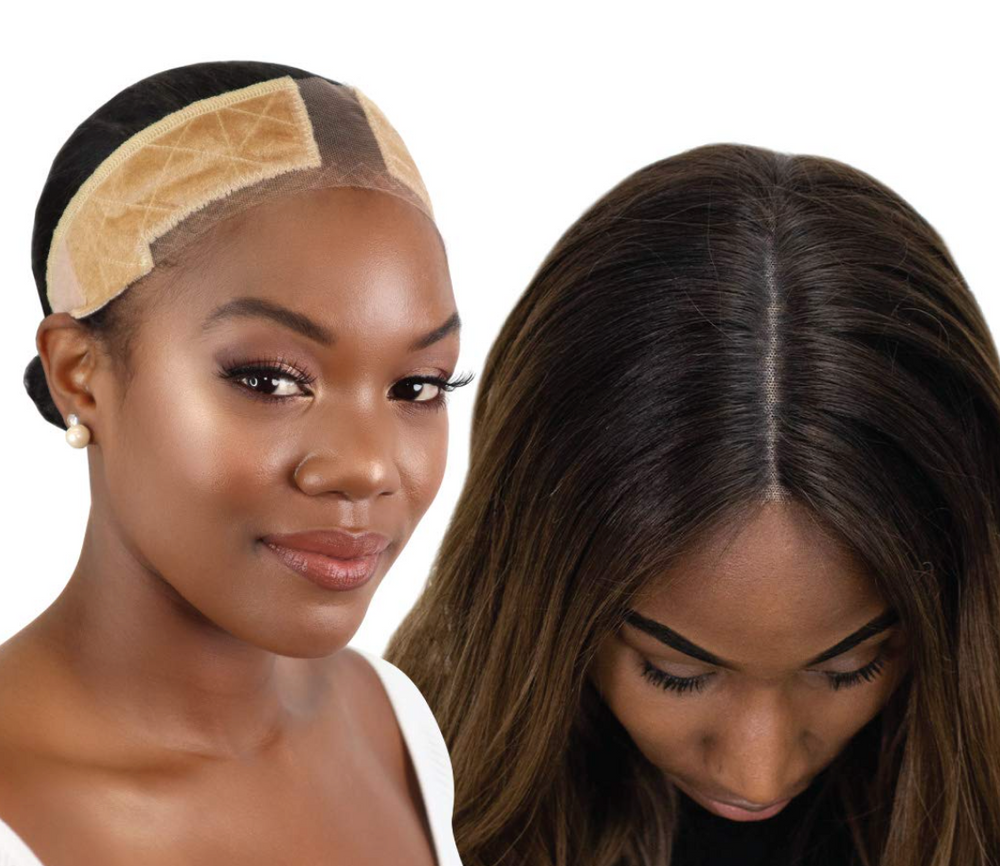 Lace front wigs with wig grips have a fastening in the back to secure most head sizes. They are constructed from a soft, elastic, double-sided crushed velvet material. It is the best option for those experiencing hair loss, alopecia, or those undergoing chemotherapy like cancer patients.
Also, wig grips are an excellent option for anyone who simply wants the highest level of comfort and security without using glues.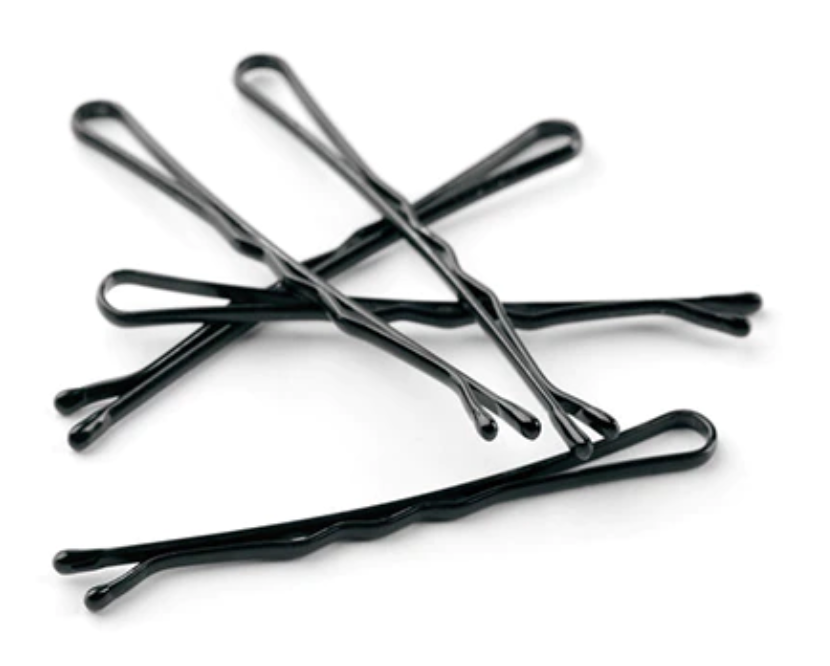 Using bobby pins serves as extra security when wearing your lace front wig because you can use it in addition to other wig-securing techniques. Since bobby pins come in various colors, you may match them to the color of your wig to create a more realistic appearance.
Additionally, they are inexpensive and easy to carry everywhere, making them perfect for quick touch-ups or when you're in a hurry.
This may come as a surprise for newbies, but yes, a sheet of silicone can secure your lace front wig because it comfortably grips your bare skin. Its application is easy as it can be shaped and sized to suit your needs, then just stitched inside your wig cap. Silicone sheets are also durable and long-lasting.
Wig tapes are another great technique to secure your lace front wig while allowing for natural mobility. It's a double-sided tape that sticks to your wig cap and scalp. This is a better alternative to wig glue since adhesives can irritate delicate scalps, especially in the case of someone recovering from cancer treatment.
Polyurethane tabs, which some wigs have, are easily adhered to using wig tape. Some users even use wig tapes on a regular cap. You may also apply silicone sheet strips to your wig or hairpiece for more wig stability.
Simple to use and affordable, wig clips are another easy way to keep your wig in place. These have tiny combs in various places to keep your wig intact. However, they will only work if you have natural hair and are not wearing a wig cap. They also come in various sizes and colors to match the stylings of your lace front wigs.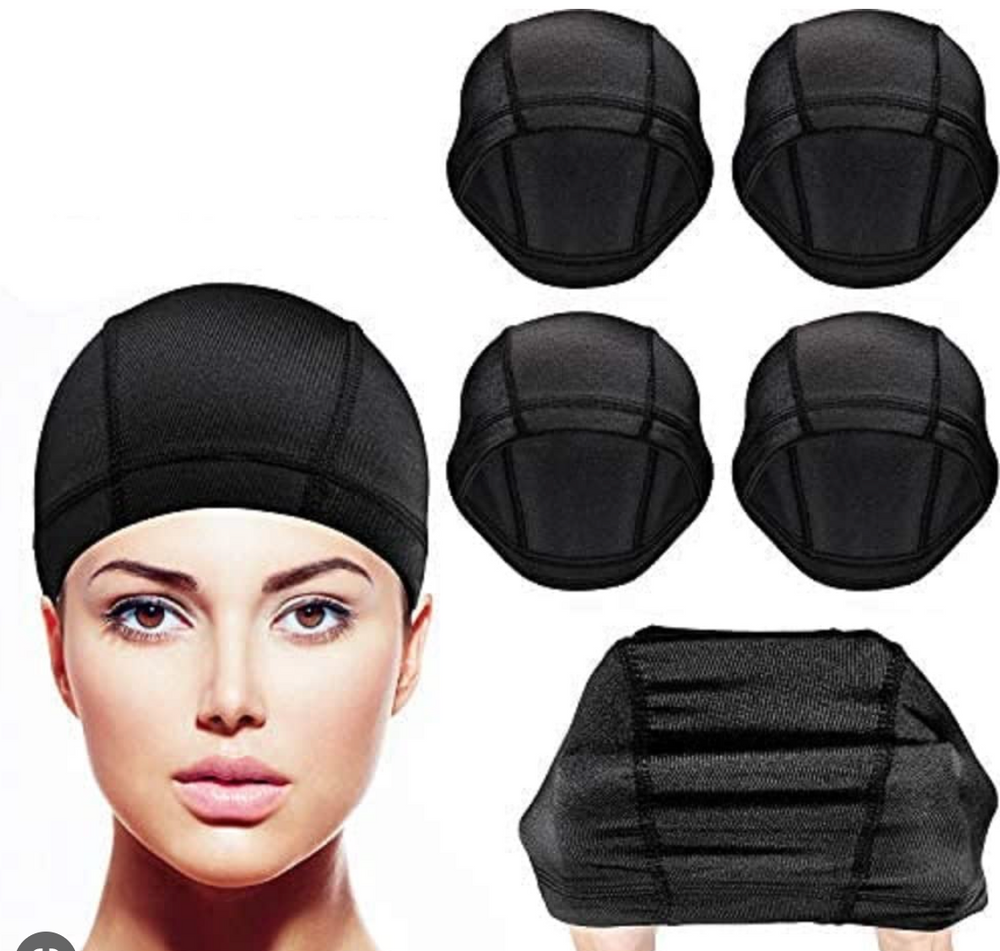 Wig caps create a secure and hygienic barrier between the wig and scalp, keeping your wig free from build-up, and preventing damage to your natural hair. They are usually used with bobby pins or wig clips for extra security, as a wig cap alone can't keep your wig in place.
Wig adhesives can be used by both people with and without hair. With these, lace front wigs stay on because of their strong bond and holding power, ensuring maximum security.
To apply a wig adhesive properly, dip a tiny brush in the product and apply a thin coating of it around your hairline. It may take a while to dry, so wait for a few more minutes. When the glue is tacky and sticky rather than thin and moist, you'll know it's ready.
Frequently Asked Questions
How long can you wear a lace front wig?
The amount of time a lace front wig may be worn depends on how you maintain it and the products used to install the wig. Some last up to six weeks using long-lasting wig glue. However, keeping a wig on your scalp that long is not advised.
What are the benefits of wearing a lace front wig versus a regular wig?
Unlike regular wigs, lace front wigs are very popular and beneficial for several reasons:
more realistic-looking than those with a regular cap or without a lace front
more styling possibilities
more breathable than regular wigs
the wig base's color can match your skin tone to blend in better
its lace material is barely noticeable and merges very well with your skin
Who can wear a lace front wig?
Anyone can wear a lace front wig. They come in all kinds of styles suitable for both men and women, young and old. Lace front wigs are an excellent way to try out a new hairstyle if you don't want to risk cutting your natural hair. They can also be used by those who suffer from hair loss to add to their confidence.
I hope you learned plenty about how lace front wigs stay on. Keeping your lace front wig in place is quite simple to do if you use any of the methods mentioned above. Hopefully, with our help, your wigs will stay on for as long as you need them to.